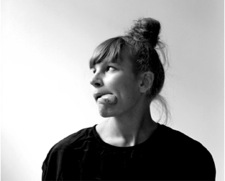 Shapes of Noise and Silence is a solo dance piece by dancer and choreographer Johanna Chemnitz in artistic collaboration with fashion designer Judith Klingenfeld and the musician Olivier Meyer. Images and situations that inhere an intensive sensation of noise and silence form the base of this work, while their sensorial and associative resonance is in the main focus. The work has first been presented at Aabendsans Roskilde (DK) in 2017.

Choreography & dance: Johanna Chemnitz
Costume: Judith Klingenfeld
Music: Olivier Meyer
Mentor: Kitt Johnson
Photography: Annika Nilsson

Many thanks to Ann-Charlotte Monrad and Ole Bertram / Prana Yoga Shala, the Projektcentret of Dansehallerne Copenhagen and Annika Nilsson.